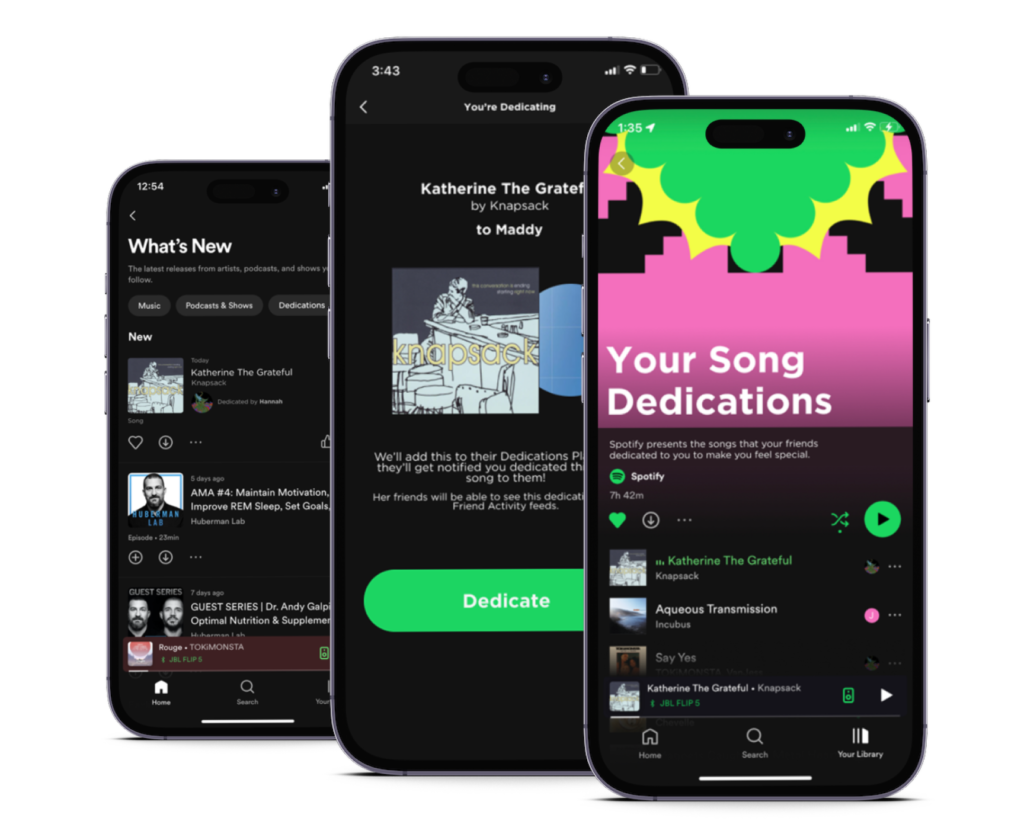 Enhancing the Social Experiences of Music Lovers without ever leaving the app
4 Week Design Challenge, Feb-Mar 2023
I completed this design challenge in order to design within an existing product's system, and since I love using Spotify everyday, I wanted to design a feature for them!

When it came to getting inspiration on a feature to add to the app, I went to the source: Spotify's Community Ideas.

I found this idea to dedicate a song to another Spotify user, and based this project on that.
Hypothesizing a Problem to Solve
"Why can't I share music directly with my friends and family who are already on Spotify?"
Spotify lacks internal music sharing. Users share music by text, social media, ect. The app's social features rarely get used.

Streaming platforms are replacing radio, diminishing shared human experience that existed between radio hosts and listeners.

I wanted to see if I could reintroduce that humanity and boost Spotify's social use with Song Dedications.
I interviewed five Spotify users to gather insights on their music-sharing habits, Spotify's social features, and what they thought about song dedications in order to confirm this would be a feature users would use and enjoy.
"I share music all the time! It's my love language. I want my friends to feel the emotions I did when I heard the song."
Users share music as an expression of love to connect with others through the song.
Users think Spotify's desktop Friend Activity feed is rather uselessness.
The public audience's awareness of a song dedication makes it more special for both the sender and the receiver.
After confirming the validity of adding a Song Dedications to Spotify, I needed to ideate how I might do so in a way that would touch on all the important insights I uncovered.
Ideating Seamless Solutions
I needed to come up with a way to integrate this feature not only in a way that met my users' needs, but also meshed naturally with Spotify's existing UI and structure.

This is how I went about planning something seamless. "How might I create a shared experience between Spotify friends to foster their connections on and off the app?"
A Feature that Connects Listeners
I created a Song Dedication feature on Spotify that would allow users to not only share music internally on the app, but allow them to make their friends feel special.
A Feature that Connects Listeners
I created a Song Dedication feature on Spotify that would allow users to not only share music internally on the app, but allow them to make their friends feel special.
Dedicating a Song to a Friend
After sketching ideas for the feature, I mapped out the user's flow for creating and receiving song dedications.
Utilizing the Homepage Alerts
To notify users of new song dedications, I placed them under the What's New alerts page, where users can immediately see options to Play and Thank their friend.
All Your Dedications in a Playlist
I created a playlist for users to refer back to all their song dedications and their sender.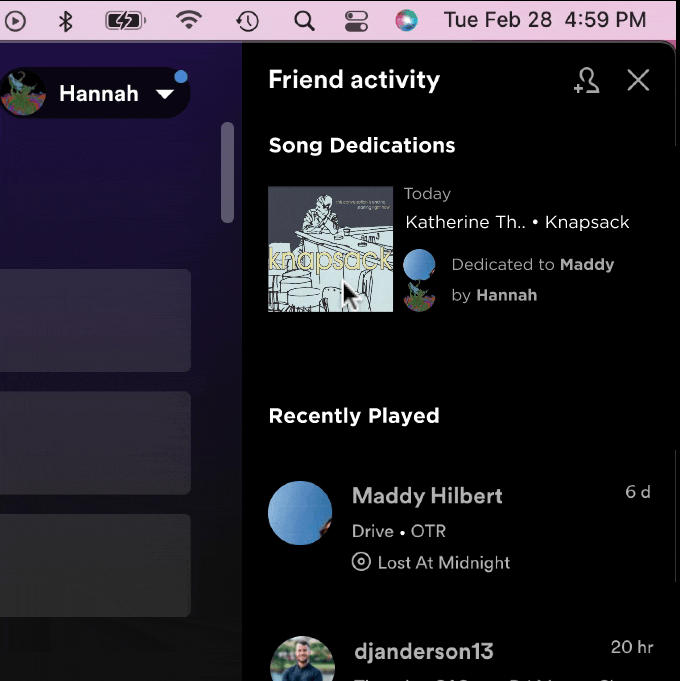 Revitalizing the Friend Activity desktop feature
Users found the Friend Activity feed useless and outdated, so I replaced it with song dedications to increase visibility and create a sense of connection between friends.
Iterations based on Testing
Usability testing yielded amazing results. Users could interact with the feature easily, and thought this feature could breathe new life into the Friend Activity Feed and get users to check their Spotify Alerts daily!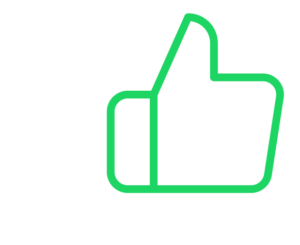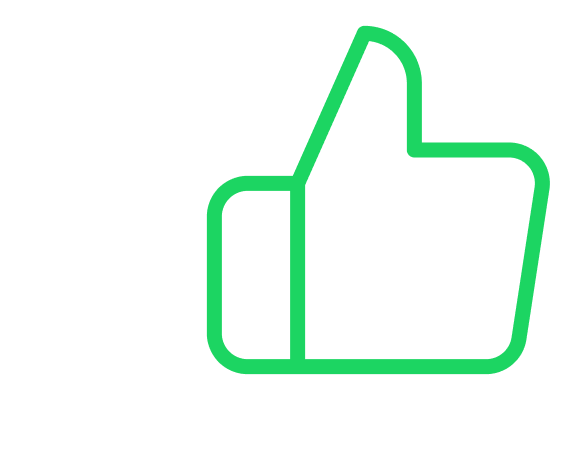 From user feedback, I tried using a "Prayer Hands" icon in place of the "Thumbs Up" icon for Thanking a Friend for their Dedication, but went back to the Thumbs Up, as it seemed more clear, and more secular for an app like Spotify.

The most important iteration included adding a button to help users find and add friends during the song dedication flow, addressing their concerns about not being able to locate non-Spotify friends.
Designing within these constraints was a challenging yet fulfilling experience. My solution promotes connection and uplifts friends' spirits. While utilizing Spotify's UI patterns, I encountered some limitations that may impact users' ease of use, which requires further discussion with Spotify.

With a proper rollout and user education through modal pop-ups and guides, I believe this feature can enhance users' social experiences on the app.
"I love this feature, and I'd be so much more excited to open Spotify if I could see connections with my friends through music like this."