I'm a professional Muralist, Airbnb SuperHost, and Dog Mom!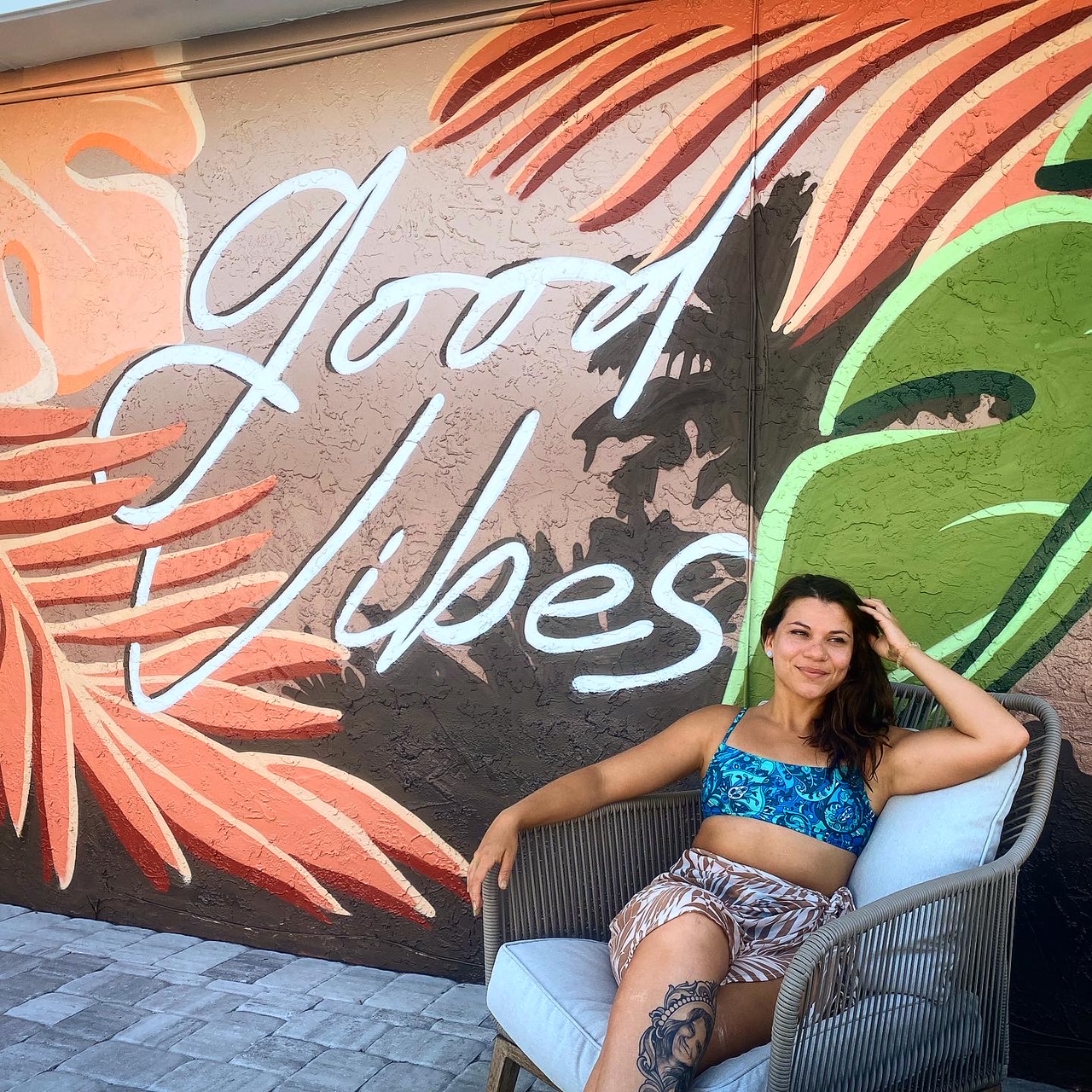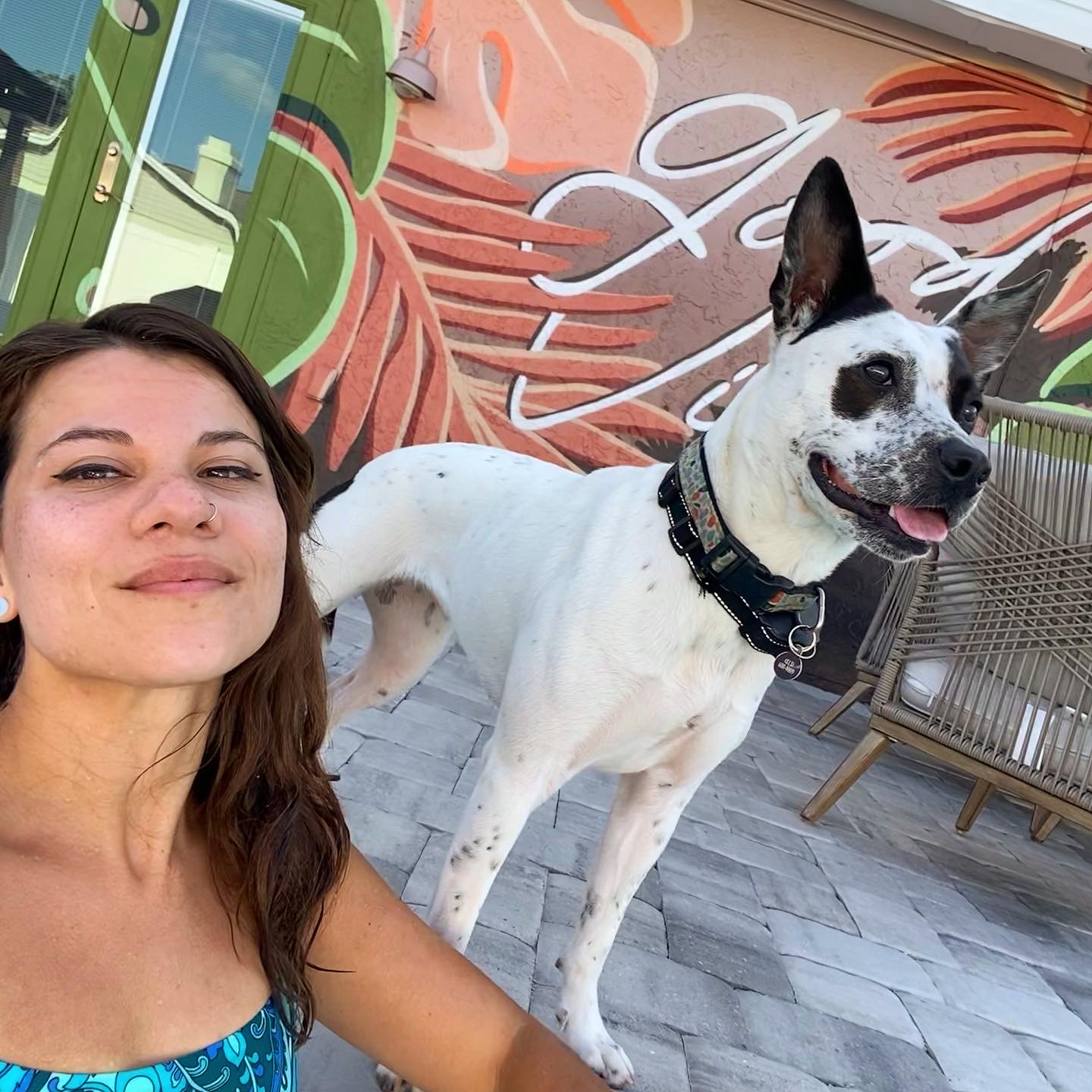 I am a Latina artist born and raised in Tampa, FL.
I started painting professionally in 2019, but have been an artist my entire life. My story involves trying out many different paths, and continuing to return to my love of art with each new endeavor.
I graduated from the University of South Florida with a Biology degree but left the veterinary field to pursue a career as an artist with the financial support of jobs like serving, bartending and Hosting on Airbnb.
In late 2021 a devastating jiu jitsu accident left me unable to work on my feet for some time, so I learned User Experience Design, or UX Design during much of my recovery in 2022. I learned the importance of design thinking and storytelling with the user in mind, in other words – always thinking of how my creations will contribute to the overall experience of the viewer. This experience helped inform the way I now approach client work and public art.
In 2023, after five years of being a SuperHost with Airbnb, I decided to start offering my creative services to short term rentals in the form of residential murals. Combining my experience as a Host, my eye for art and design, and my knowledge of the importance of a guests' experience – I have built a successful portfolio of stunning murals which I hope to expand upon further in the future for not only residential and rental clients, but public, small and corporate business clients as well.

My primary subject focus is plants, flora and natural environments suitable to the locations I paint. I'm excited to keep testing my skill with each project, and grow in knowledge and experience to bring only the best work to each job. In my leisure time I like to expand my artistic breadth to include animals, portraits and more.
I am so so grateful to work with amazing clients on stunning properties, and be able to travel and earn a living doing exactly what I love and was put on this Earth to do. Murals make people happy! It's wonderful to create things that elevate people's experiences, wherever they may be.
Outside of work I enjoy traveling with my partner, Tony Krol, and dog, Juniper! When I'm not working, I am painting for fun, practicing yoga & meditation, doing jiu jitsu, going to concerts and organizing events in my art community.